Connect to your customers for a more loyal and satisfying experience.
Full cloud omni-channel customer and employee digital experience services offerings.
VCX are at the forefront of delivering customer experience and digital innovation.
From simple voice, to emerging, multi-channel cloud technologies, VCX offers a range of technologies, all supported by subject matter experts to deliver the right solution for your business and innovation needs.
VCX have multiple contact centre and unified communications solutions to choose from. So unlike other resellers that will try to 'shoe-horn' a single technology into every business, VCX will support you in finding the best technology for your business.
Allow our experienced practitioners to support your digital innovation journey and work with you to develop a road-map into the future.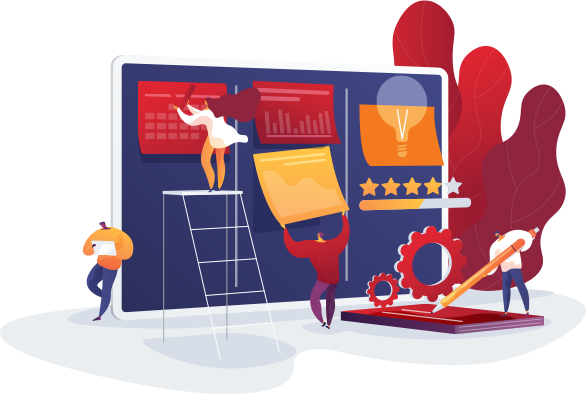 If you're interested in how our offerings can support your businesses growth
and innovation strategy – our expert team are ready to listen.
Contact Centre Solutions
VCX are authorised resellers for a wide range of contact centre solutions, from simple on-premise technologies to fully functional cloud solutions, we are the experts in contact centres, from small simple deployments to large complex enterprise systems
Cloud Contact Centre
VCX are a leading authorised reseller of CX Cloud Contact Centre, a global leader in contact centre solutions and digital engagement. The CX Cloud platform is uniquely Australian, offered from Australian data centres for Australian & New Zealand businesses
Unified Communications
No more expensive on-premise telephony technologies that you have to purchase, support and upgrade. No more wasting time and money when you can deploy what you need, when you need it, from the cloud
Telephony And Carriage Services
Our services provide simple, reliable, scalable, and cost effective solutions for SME, Corporate, and Government organisations. We provide competitive solutions for voice traffic (carriage), numbers, intelligent network features, data, connectivity, managed services and VPN solutions.
Direct Teams Routing
Maximise your Microsoft licensing investment with direct voice routing. Connect your existing phone numbers and use the phone system built into Office 365
Solutions For Customer Experience And AI
VCX are authorised resellers of Creative Virtual, a world leader in virtual agent, chatbot, live chat and conversational AI solutions
Sales & Advisory Enablement Tools
Building customer-driven solutions that will give your sales teams a competitive advantage is paramount. VCX offer a range of specialised solutions that will enable your Sales and Advisory teams with amazing person-to-person experiences
Workflow Automation
Let VCX demonstrate how we can provide ROI (return on investment) within 12 months by deploying Robotics for your business to reduce operational costs and improve efficiency. It is quick, reduces costs, time and risks of traditional IT systems implementations. Robots can be easily trained by existing process operators – training is quick and simple and no coding required.
HOW VCX TECHNOLOGY CAN HELP YOU